About Our Founders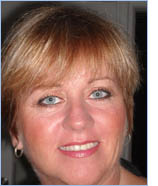 Heather Mercuur
Born in Canada, Heather Mercuur settled in Sint Maarten in 1987. Mother of two children, Heather became interested in children's special needs when her son, now 11, was diagnosed with Attention Deficit Hyperactive Disorder (AD/HD) and Asperger's Syndrome at age six.
Struggling to find help within the local school system and among island professionals, Heather soon realized that available resources were limited and, often, ill-prepared to serve special-needs children.
With Dorothea Falkenburg and Shelly Jack, Heather launched Love of Kids Foundation in 2007. The goal: to make a difference by equipping parents and caregivers with the information and training to assist special-needs children in Sint Maarten.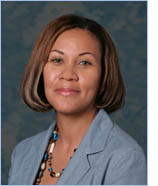 Shelly Jack
Born in the Caribbean and raised in England, Shelly Jack considers it her "life's work" to foster the personal and academic development of children around the world. As a life-long member of UNICEF, Shelly views her work as crucial in today's society.
Educated in England, Shelly developed a deep compassion for children and their thirst for knowledge while traveling in the Caribbean, Europe, and Africa. Dreaming of ways to enhance a child's life, Shelly pursued a career in Montessori education, earning credentials to teach children ages two to 15. Over the past 18 years, she has taught primarily at the Upper Elementary and Middle School levels in the U.S., Canada, and Netherlands Antilles.
In Sint Maarten, Shelly joined forces with Heather Mercuur and Dorothea Falkenburg and formed the nonprofit Love of Kids Foundation, which provides information and training to parents and caregivers of special-needs children.
Shelly views the work of Love of Kids Foundation as a natural complement to Montessori education, whose goal in the words of Maria Montessori is "not to impart knowledge, but a new path to release the human potentialities."
Currently, Shelly is principal of Sint Maarten Montessori School, home to 180 Primary, Lower Elementary, and Upper Elementary students.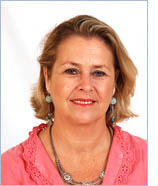 Dorothea Aenlle Falkenburg
Born in Argentina, she studied and lived in both South America and Europe. After marrying in the USA the family moved to Sint Maarten in 1998, where Dorothea has been actively involved in the schools her sons attend, and especially in their PTAs.
A strong advocate for children who is blessed with a keen ear for what young people have to say, she truly believes that all schools and education systems should network for the common good of all students and their future.
Forming the Love of Kids Foundation along with Heather and Shelly was a natural step: a "take and give back" to the community she cherishes so much.